#GivingTuesday is Here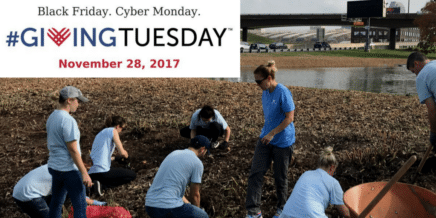 Now that the Black Friday frenzy and Cyber Monday deals are over, there's a global movement called #GivingTuesday where millions of people come together to support and champion the causes they believe in and communities in which they live.
Today, November 28th, is your opportunity to show you care about St. Louis.  Consider donating to Brightside to make St. Louis a cleaner and more beautiful place to live and work.
Let your family and friends know by posting your #Unselfie on #GivingTuesday tagging @BrightsideSTL and @GiveTues with your act of kindness!