Brightside St. Louis Demonstration Garden
Built in 2011, the Brightside St. Louis Demonstration Garden features microcosms of Missouri's wetland, glade, prairie and woodland habitats. The garden is designed to help educate visitors on best planting and environmentally sustainable practices – ones that can be implemented in yard and neighborhood gardens.
Our goal with the demonstration garden, growing at the corner of
Kingshighway and Shenandoah, is to help build environmental awareness and cultivate environmental stewardship through educational workshops and interpretative signage.
The Brightside Demonstration Garden includes a rain garden, a sedge meadow, a butterfly garden and lots and lots of Missouri native plants. Our garden is complete with stone pavers, porous concrete/asphalt, rain barrels and, coming soon, a cistern to enhance water quality by allowing water to permeate into the ground to recharge groundwater to restore urban streams, limit sediment runoff and naturally filter out pollutants.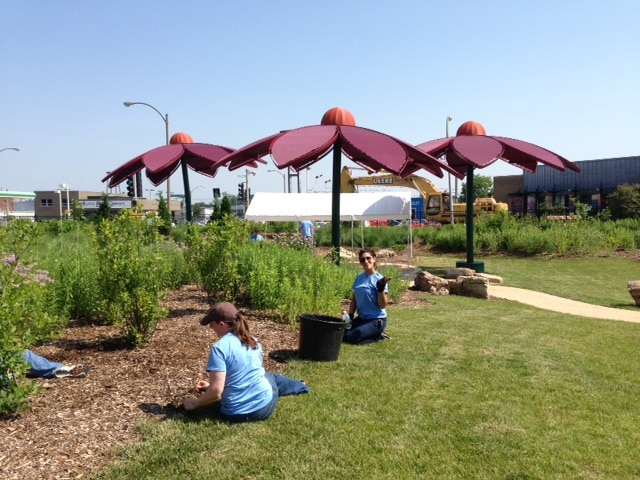 Major funding to establish the garden was provided through an EPA grant Region 7 through the Missouri Department of Natural Resources.
Come visit the Brightside St. Louis Demonstration Garden for yourself. The garden is open at all times. For group presentations, please contact us at the Brightside St. Louis office to make arrangements. And while you're on-site, be sure to pick up native plant information courtesy of the Missouri Department of Conservation and Grow Native.