Making St. Louis a cleaner, greener, better place to live!
Dedicated to cleaning, greening St. Louis since 1982
From graffiti removal to Blitz to the daffodils that sprout their blooms all around town, Brightside St. Louis is the city's oldest and most comprehensive not-for-profit cleaning and greening group. Learn more about what we're doing to grow an even more beautiful St. Louis!
Brightside is funded through donations from individuals, companies and foundations and by a grant from HUD and the St. Louis Community Development Administration.
Featured in the Missouri Conservationist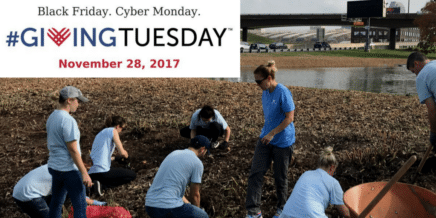 Now that the Black Friday frenzy and Cyber Monday deals are over, there's a global movement called #GivingTuesday where millions of people come together to support and champion the causes they believe in and communities in which they live.
Today, November 28th, is your opportunity to show you care about St. Louis.  Consider donating to Brightside to make St. Louis a cleaner and more beautiful place to live and work.
Let your family and friends know by posting your #Unselfie on #GivingTuesday tagging @BrightsideSTL and @GiveTues with your act of kindness!