Making St. Louis a cleaner, greener, better place to live!
Dedicated to cleaning, greening St. Louis since 1982
From graffiti removal to Blitz to the daffodils that sprout their blooms all around town, Brightside St. Louis is the city's oldest and most comprehensive not-for-profit cleaning and greening group. Learn more about what we're doing to grow an even more beautiful St. Louis!
Brightside is funded through donations from individuals, companies and foundations and by a grant from HUD and the St. Louis Community Development Administration.
Featured in the Missouri Conservationist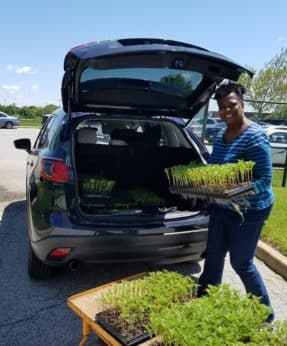 Download and share a copy of Brightside's 2018 Neighborhood Leader Packet today!!
This packet organizes all of the vital information into one PDF on how to keep your community clean, green and beautiful!
If you have any questions on how to take advantage of this great opportunities for your community, don't hesitate to ask!  Email info@brightsidestl.org or call us (314) 772-4646.  Thank you for all you do to keep St. Louis a great place for all to enjoy.