Making St. Louis a cleaner, greener, better place to live!
Dedicated to cleaning, greening St. Louis since 1982
From graffiti removal to Blitz to the daffodils that sprout their blooms all around town, Brightside St. Louis is the city's oldest and most comprehensive not-for-profit cleaning and greening group. Learn more about what we're doing to grow an even more beautiful St. Louis!
Brightside is funded through donations from individuals, companies and foundations and by a grant from HUD and the St. Louis Community Development Administration.
Featured in the Missouri Conservationist
ONE MORE CHANCE FOR BULBS!  We have a few lots Brightside Red tulips, Purple and Pink tulip mix and Carlton daffodils for $16.00 a lot.  The Midwest Mix is sold out!  Stop by the Brightside Office today (4646 Shenandoah) while supplies last!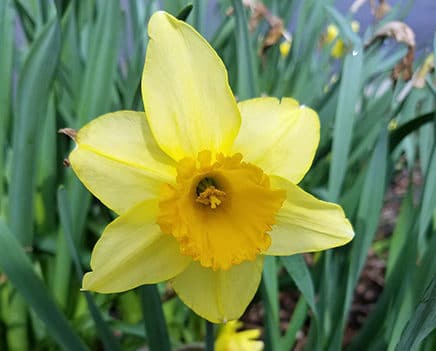 Thank you to everyone who ordered Brightside bulbs for planting this fall!  If you missed picking up your bulbs at he Greenhouse over the weekend, come by the Brightside Office this week to pick up your order.  All unclaimed orders will be considered a donation for planting on public property.
Thank you for your continuous support in cleaning and greening St. Louis!