Making St. Louis a cleaner, greener, better place to live!
Dedicated to cleaning, greening St. Louis since 1982
From graffiti removal to Blitz to the daffodils that sprout their blooms all around town, Brightside St. Louis is the city's oldest and most comprehensive not-for-profit cleaning and greening group. Learn more about what we're doing to grow an even more beautiful St. Louis!
Brightside is funded through donations from individuals, companies and foundations and by a grant from HUD and the St. Louis Community Development Administration.
Featured in the Missouri Conservationist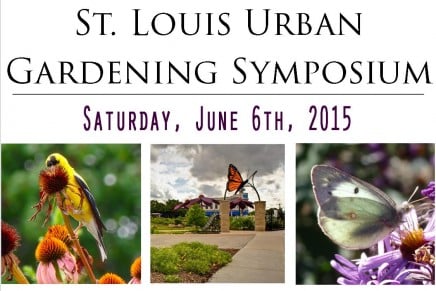 Join us Saturday, June 6, 2015 for the 2nd Annual St. Louis Urban Gardening Symposium located at Brightside St. Louis' Demonstration Garden at 4646 Shenandoah Avenue.
The symposium will feature a series of 40-minute workshops led by experts in their respective fields to help gardeners learn how to plan, plant and care for a neighborhood or home garden.  Check-in begins at 8:30 a.m. and workshops begin at 9:00 a.m.
Cost:  Only $10 per person.  The fee will be waived for St. Louis city residents who qualify as Neighbors Naturescaping participants.
Register:  Register online or call 314-400-2115 to register by phone.  Space is limited and will be filled on a first-come first-served basis.  Visit the registration webpage for workshop descriptions.