Making St. Louis a cleaner, greener, better place to live!
Dedicated to cleaning, greening St. Louis since 1982
From graffiti removal to Blitz to the daffodils that sprout their blooms all around town, Brightside St. Louis is the city's oldest and most comprehensive not-for-profit cleaning and greening group. Learn more about what we're doing to grow an even more beautiful St. Louis!
Brightside is funded through donations from individuals, companies and foundations and by a grant from HUD and the St. Louis Community Development Administration.
Featured in the Missouri Conservationist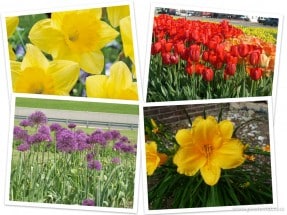 Summer is in full swing and our minds are far from the cold, snowy days of winter.  Yet, as far off as it may seem, now is the time to start thinking about next year's garden.  You'll want to enjoy Spring with a colorful burst of flowers that will wash away even the most stubborn winter blues.  Make sure you're ready — order your Brightside flowers today!