Making St. Louis a cleaner, greener, better place to live!
Dedicated to cleaning, greening St. Louis since 1982
From graffiti removal to Blitz to the daffodils that sprout their blooms all around town, Brightside St. Louis is the city's oldest and most comprehensive not-for-profit cleaning and greening group. Learn more about what we're doing to grow an even more beautiful St. Louis!
Brightside is funded through donations from individuals, companies and foundations and by a grant from HUD and the St. Louis Community Development Administration.
Featured in the Missouri Conservationist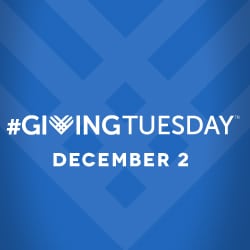 A new movement is sweeping the nation, a movement to celebrate the season of giving and inspire people to make a difference in their communities.  Now in its third year, #GivingTuesday, is observed on the first Tuesday following Thanksgiving, and offers people a break from holiday shopping to give back to the charities and causes they love.
This year, Brightside St. Louis is pleased to be part of #GivingTuesday, which will take place on Tuesday, December 2nd.
As part of our ongoing commitment to making St. Louis cleaner, greener and more environmentally sustainable, we would like to encourage you to consider making a charitable donation that will contribute to programs that help clean up neighborhoods, remove graffiti from vandalized properties or help plant flowers, shrubs and trees to beautify public spaces.  Or, if you'd rather pledge your time, we would love for you to register as a Brightside volunteer.