Making St. Louis a cleaner, greener, better place to live!
Dedicated to cleaning, greening St. Louis since 1982
From graffiti removal to Blitz to the daffodils that sprout their blooms all around town, Brightside St. Louis is the city's oldest and most comprehensive not-for-profit cleaning and greening group. Learn more about what we're doing to grow an even more beautiful St. Louis!
Brightside is funded through donations from individuals, companies and foundations and by a grant from HUD and the St. Louis Community Development Administration.
Featured in the Missouri Conservationist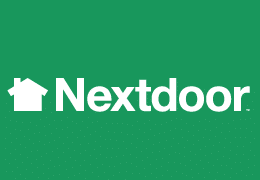 What is Nextdoor?  You may have heard about it, received postcards inviting you to join, seen people perusing it on their smartphones, or maybe you're already a member and know what it's all about.  For those of you already using Nextdoor, you know how great it is for communicating with your neighbors.
At Brightside, we think Nextdoor will help St. Louis build stronger and safer neighborhoods, which is why we recently joined this rapidly growing community network.  We welcome you to join too!
Nextdoor is a private social network that makes it easy to talk with neighbors who you might not otherwise have a chance to meet.  Nextdoor requires each member to verify their address to prove that they live where they say they live.  This way you know you're really talking with people who live near you.  Keeping the conversations local helps neighbors share information that impacts them where they live.   Plus, it's easy to stay informed, even when you're away from home.  Using Nextdoor's mobil app, you can check in from your smartphone or tablet anytime, anywhere.