Brightside St. Louis volunteers busy cleaning and greening downtown
It's Friday. And as another week comes to a close, we'd like to take a break to "smell the roses" and thank the volunteers who did so much for us the past several days. We certainly didn't get photos of everyone who helped, but the below should provide a snapshot of the great people of Brightside St. Louis. Have a terrific weekend. Make it a productive one!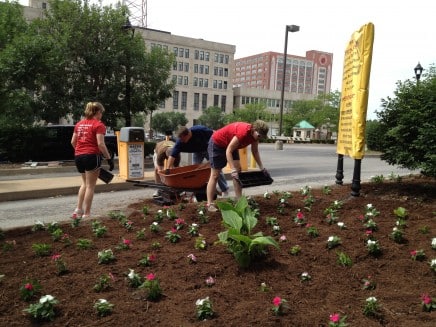 In the above, a group of Veiled Prophet dads and daughters plant and mulch at City Hall. Mulch is vital when planting. It helps keep the ground moist and it protects your plants' roots like the leaves on a forest floor. In fact, that's what it's intended to replicate.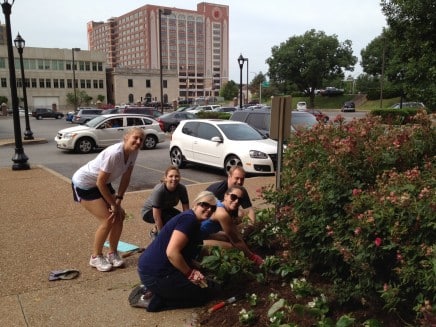 In the above, a group of Employees from the MAC Meetings and Events teams work on the southeast corner of City Hall.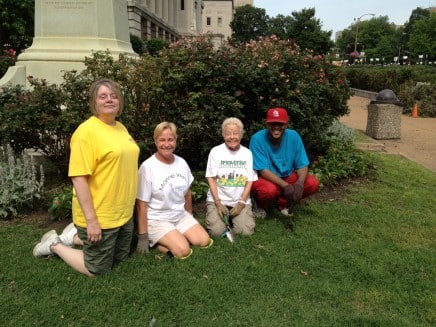 In the above, four volunteers take a break to pose for a picture. They're planting around the Pierre Laclede statue. Mr. Laclede is credited with founding St. Louis, along with his stepson Auguste Chouteau.
Here, a group of volunteers plant impatiens on the west side of City Hall. Impatiens are one of the few annual bedding plants that tolerate even full shade, like under this tree.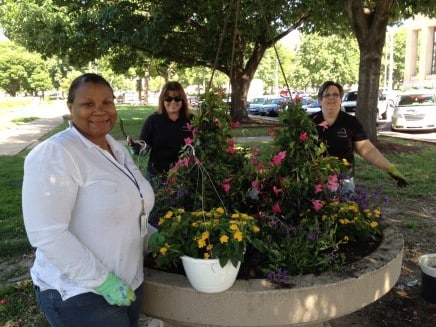 In the above picture, a group of CVC employees plant at Poelker Park. This park was established in 1986 as a tribute to John Poelker, who was a St. Louis City mayor from 1973-1977.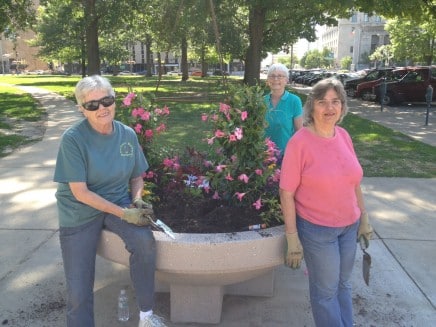 Three Brightside volunteers stop for a photo op, as they wrap up their planting in Poelker Park.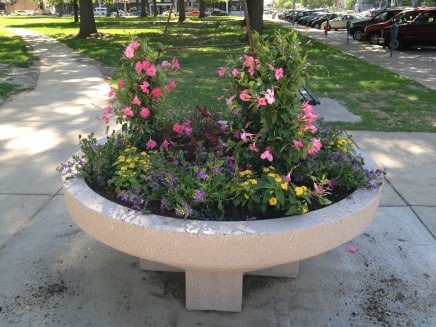 A day's work to brighten the days of those passing by.