2018 St. Louis Native Plant Garden Tour
This event has passed. Be sure to check out our upcoming events.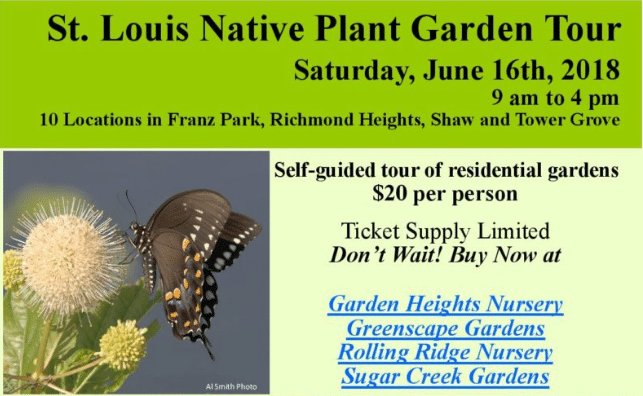 St. Louis Audubon's Bring Conservation Home (BCH) program and the St. Louis Chapter of Wild Ones are collaborating again to present the 2018 St. Louis Native Plant Tour on Saturday, June 16th.  This year's tour is comprised of residential gardens in Dogtown, Richmond Heights, Shaw and Tower Grove areas.
Over 700 people participated in the first three years of the Tour!
The self-guided tour includes both traditional and natural approaches with a variety of habitats.  This is a fantastic opportunity to talk to homeowners, ask questions, take photos and spark some new ideas for your own garden.
Tickets are now available at the following retail locations: