Goodbye Litter Photo Contest!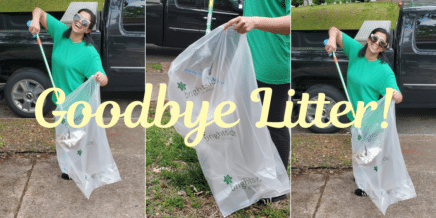 Help keep St. Louis clean and beautiful by picking up litter in your neighborhood! We want to see you in action saying, "Goodbye Litter!"
Now through May 30th, share a picture of you picking up litter found in your yard, street, alley or neighborhood.
All photo submissions will be entered into the contest. The top THREE entries will win a fabulous Brightside prize!
How to enter:
Post a picture on social media and tag Brightside in the photo and add the #LitterBugsMe in the caption. (Facebook @OperationBrightisde, Instagram and Twitter @BrightsideSTL)
Email a picture to Brightside directly to info@brightsidestl.org
We ask that you only submit photos that you have taken this year. Winners will be announced on June 5th.
Please note, by submitting a photo you are giving Brightside permission to share and use in future promotions and communications and for that we thank you!