Yellowwood tree benefitting from Cornell University Structural Soil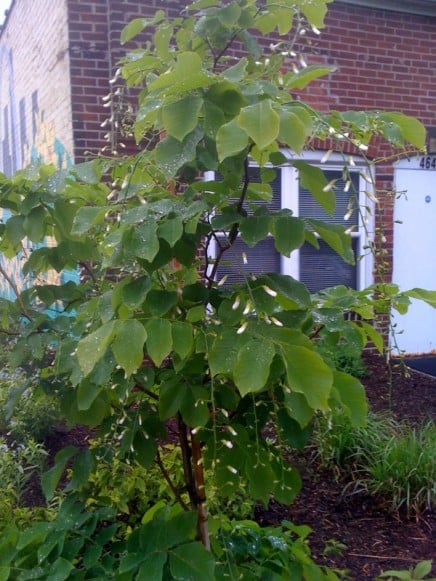 The Yellowwood (Cladrastis kentukea) tree growing in our Demonstration Garden has the benefit of Cornell University Structural Soil. Researched and developed in the 90s by Cornell University's Urban Horticultural Institute, structural soil is a mixture of gap-graded gravels and clay loam that work together to provide a very strong pavement system that permits strong root growth while preventing buckling and heaving sidewalks. The roots will actually grow through the structural soil underneath the stamped concrete walkway to reach additional soil enabling the tree to grow to its full maturity of 30-50 feet.
The Yellowwood has white, pea-like flowers which appear in Spring and hang in long panicles.