Monarch Butterfly Gift Bags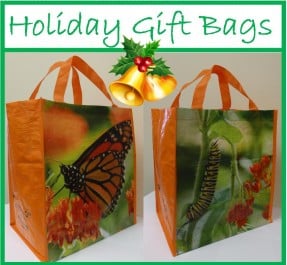 The holiday season is near and that means it's time for parties, food, drinks and gifts.  This year, instead of wrapping your gifts in paper, give a gift within a gift.  Brightside's reusable Monarch Butterfly tote bags are beautiful, sturdy bags that will enhance any holiday gift.
These Monarch bags can only be purchased from Brightside so order yours online today — or stop in our office at 4646 Shenandoah Avenue.  Don't miss out on these unique gifts!