One Day. One Community. Give May 3rd.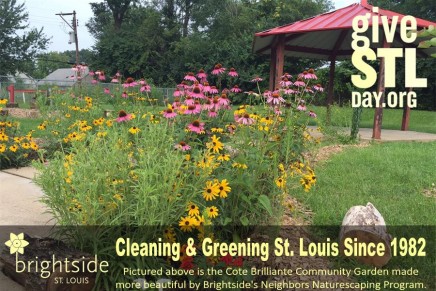 Give STL Day is coming Tuesday, May 3rd!  Powered by the St. Louis Community Foundation, last year $2.1 million was donated to 790 local nonprofits in just one day.
Help us make Give STL Day 2016 a success by following these three simple steps:
Mark your calendar for Tuesday, May 3 and bookmark this giving link
Please make a donation to support Brightside on Tuesday, May 3rd
Be kind on Give STL Day and give to one organization you know, one you don't and one you'd like to know.  Donations will be accepted from midnight to midnight with prizes and incentives to make your donation go further throughout the day.
Visit Give STL Day to learn more!